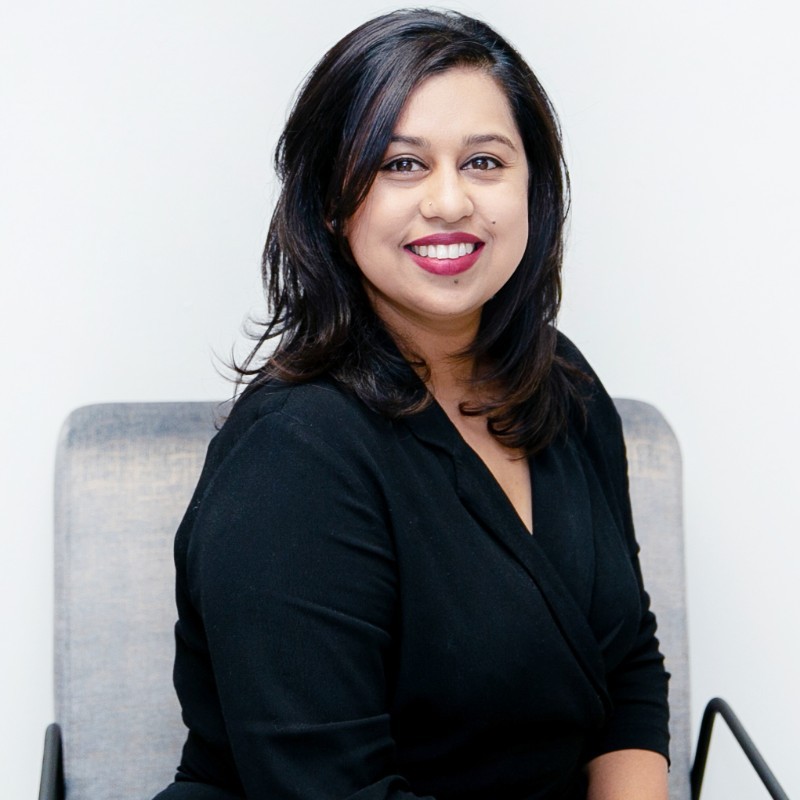 This week's "Celebrating Women in Tech" instalment follows the accolade-laden career of Sugeshni Subroyen, Head of Marketing at Mint South Africa. A great example of how "shining your light brightly can help others see their way out of the dark", Sugeshni shared with us how unwittingly becoming a trailblazer early on in her career helped shape her into the leader she is today. Achieving her goals has been no easy feat, but that has never deterred Sugeshni from pursuing the things that set her soul on fire.  
What is your title and your role?
I am the Head of Marketing for Mint Group, a global systems integrator, and an Executive Director for Mint Inland. I serve as a trustee for the Sekolo sa Dinaledi Trust, speared by Mint. As Head of Marketing, I lead a team of marketing strategists and specialists to build Mint's brand in new territories and drive successful campaigns to market Mint's services and products to the industries we play in. I work closely with our sales team and support them with account-based marketing strategies. 
The highlight(s) of your current role? What would you like to achieve?
A recent highlight was being recognized on a global stage as Microsoft's Country Partner of the Year. The accolade is a testament to our outstanding work in developing technology solutions to enhance the digital imperative in South African business and the public sector. Our strong brand as the only 3-cloud partner in the South African technology market led to us winning the award. 
Mint focuses on working with partners to bring the best technology solutions to our customers. As an extension of this model, I would love to create a forum for marketing professionals within the Microsoft Partner ecosystem to work together and learn from each other, so that we can all market the right solutions to customers at the right time. 
What are

3

s

kills you believe every successful leader should develop

?
Leaders should be empathetic, inclusive, and always inspiring. 
We have lived through unprecedented times, and the last two years have been challenging for everyone in our professional and personal capacities. How we work and lead our teams have changed fundamentally. As leaders, we need to embrace the changes that the post-pandemic world has brought on. 
The tech industry is largely male-dominated, and yet, you have achieved so much not only as a woman but also as a leader. Pretty audacious. Where does your inner strength come from?
Many woman leaders have experienced "imposter syndrome", especially in the male-dominated tech industry we are in. Earlier in my career, I found myself being the only woman and the only person of colour in the room. Being an introvert at the time did not help my confidence much. However, I truly believed that I could offer value, so I worked very hard to develop my strengths and ensure that I made a meaningful contribution at every opportunity. Self-mastery is a powerful thing! 
Some advice for the next generation of unconventional tech leaders and audacious trailblazers?
I am a huge fan of Dr. Brene Brown's work, and I have learned so much about embracing my leadership style. 
My advice is: 
Lead through your values and live your values. In other words, lead by example.
Lean into your vulnerability – Have the attitude of being a continuous learner.
Always send the elevator back down – Mentor young leaders and share your learnings, so they are guided and supported on their journey.