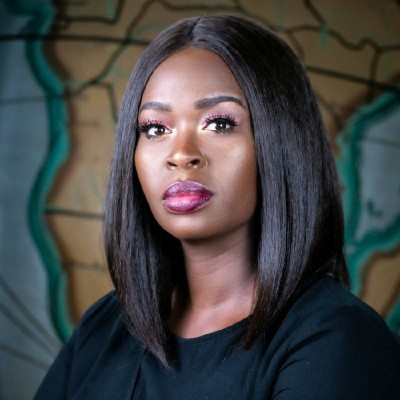 In our next "Celebrating Women in Tech" feature, we had the pleasure of gaining insight into the remarkable experiences of one, Leah Molatseli, Head of Business Development at Legal Interact. To say that her resultant success and perspectives are inspiring, would be to underplay her story severely. Leah has achieved much during her tenure in legal technology. She will, no doubt, continue to chip away at the glass ceiling, removing those invisible barriers to clear the way for generations of women to follow.
Please describe your path to your current role in tech. Where did you start and what are your aspirations?
I am a qualified and admitted attorney. I happened to fall into legal technology (tech world) when I decided to venture out on my own. My nanny did not show up and I had to consult with a client. I then asked the client if we could Skype – this was back in 2016 pre-COVID. Luckily, the client agreed. And my life has never been the same.
Realizing that I could still do what I love (provide legal services) and still be present for the children simply by just embracing technology was a game changer. Then I realised that we were still in our infancy as an industry in South Africa and the continent. This spurred me on to do other things, such as authoring and publishing a book solely focused on legal tech and innovation titled, "Legal Tech Startups and Innovation". This is what pushes me to continue speaking and advocating for legal technology across the world and lecturing on this particular topic.
Your recipe for a successful career in tech (at least 3 ingredients and your method).
Always punch above your weight – We do not grow into the truest version of ourselves unless we choose to challenge ourselves and push ourselves. One thing I have always done is to literally shoot for the moon with the unrelenting belief that I can get there.
Be moved by something more than you – I think the biggest gamechanger for me was recognizing my passion for legal technology very early on. I think I was in my mid-20s. I made it my mission – my "something bigger" to push for. The end goal is effectively democratizing the legal service delivery space. Beyond innovation, one of the most effective ways to do this is by using legal technology, whether you are an in-house legal team or a law firm.
Be humble enough to learn – The transition from law to tech (and literally living in between these two worlds) has not been an easy one for me, but humility goes a long way toward understanding your strengths and accelerating your growth
What is the single greatest challenge you faced in your career as a woman in tech and how did you overcome it?
Feeling alone. The feeling of being one of a very few people in an exclusive niche, probably in its infancy on the continent back then, was harrowing. I overcame this by being intentional about growing my network in legal technology, reaching out to people at times outside the continent and in adjacent communities, like the Women in Tech SA chapter where I sit as an Advisory Board Member. The more you surround yourself with people in your community, not only do you continue to grow yourself, but you are also able to avoid certain pitfalls based on other people's learnings.
Please provide the next generation of South African women in tech with some wise words to live by.
Do not ever let anyone dictate to you what success should look like. "Success" is extremely personal
"Leah Molatseli is a lawyer, published legal tech author, speaker, and Legal Tech and Innovation Specialist, who currently holds the role of Head of Business Development at Legal Interact. She focuses on the intersection between law, innovation, and technology, using her expertise to educate and empower the legal market. She is a Guest Lecturer at the University of Cape Town where she develops and teaches legal tech and innovation-related courses to the broader legal industry. She is a Mandela Washington Fellow and a University of Notre Dame alum who enjoys everything that speaks to leveraging technology and innovative processes to empower legal practitioners in whichever roles they find themselves in, from practicing lawyers to in-house legal teams. She sits as a Council Member of the University of the Free State, is part of the Advisory Board for the Global Legal Tech Hub and the Women in Tech South African Chapter, is a country member of the Global Legal Tech Consortium. Leah is also one of 2022's ILTA's Most Influential Women in Legal Tech Honouree as well as a 2022 American Bar Association's Women of Legal Tech Honouree." – Leah Molatseli