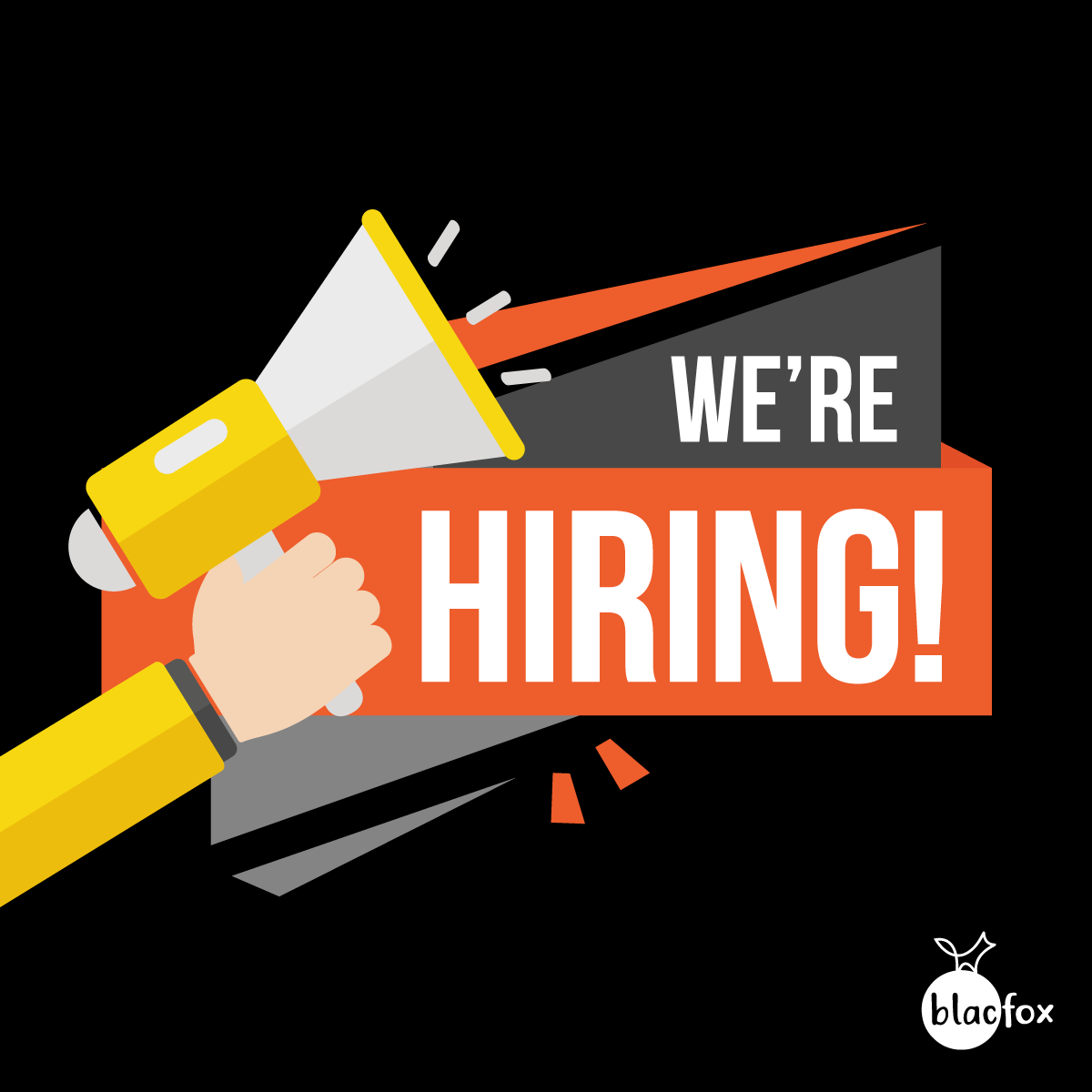 Blacfox is expanding and we are looking for people to join our Cape Town team. We have mutiple positions available within our team –  We are looking for various Marketing Positions (Marketing Specialists, Junior Marketers, Marketing Research, Paid Media Specialist)
All you have to do is show up either on Wednesday the 14th or Saturday the 17th of September 2022 in person at our offices in Century City at 9 am. The process will take about 2 hours. You will be notified thereafter if your application is successful or not. When you complete the form below, you will receive an email with information on the exact next steps.
This is an exciting mid-level role for someone who has a knack for gathering the right market information with the idea of finding opportunity within it. You are excited by growing businesses. You have an ear for what the market wants and you use data/insight to unearth these pockets of opportunity.
This role will be more a Product Marketing focused role and will follow the below workflow:
Get a sense of the big macroeconomic trends that apply.
Understand what our client sells (the product).
Who are the likely buyers of this product? (what are the different audiences?)
For each audience, what are the competitors like?
Which of these audiences should we focus on for our campaign?
RESEARCH: What does each selected audience value most?
POSITIONING: How do we position our product in a way that is most appealing to our selected audience(s)?
What's the correct price for the product being sold?
Do we need to package the product any differently?
Where/how should we sell this product?
Build marketing and sales assets that use our positioning.
What is product marketing?
Product marketing is the process of bringing a product to market. This includes deciding the product's positioning and messaging, launching the product, and ensuring salespeople and customers understand it. Product marketing aims to drive the demand and usage of the product.
– Hubspot
Branding vs product marketing
Branding is a marketing term that refers to a company's efforts to build and maintain an image or brand identity. Product marketing occurs when a company delivers marketing messages and campaigns to promote a particular product. In general, branding is broader and has a long-term emphasis, while marketing for a given product often has a shorter-term purpose.
No matter the job, our not-negotiable requirements are as follows:
– You have a high IQ: we perform IQ tests and only admit a candidate with a demonstrably high IQ. If this is a concern for you, we suggest you give this one a miss.
– You communicate well: while we don't expect you to be a novelist, we expect that you communicate intelligently and intelligibly. Poor English isn't a good sign in our modern times!
– You're a good person: If you have a propensity for being nasty, if you have a hard time getting along with others or if you detest good people who do good things, please move on FAST.
All roles are full-time and based at our Cape Town offices. Please click APPLY below and follow the steps.
This is an entry-level position for the candidate that wishes to become a Marketing Specialist but does not have the credentials just yet. This person needs a bit more development and experience before performing at the level of a Marketing Specialist (this is a level lower than the above Marketing Specialist role).
Other Marketing Positions
You are not limited to only the positions above, we are looking for multiple people to fill various roles including Marketing Research, Paid Media Specialists and much more.