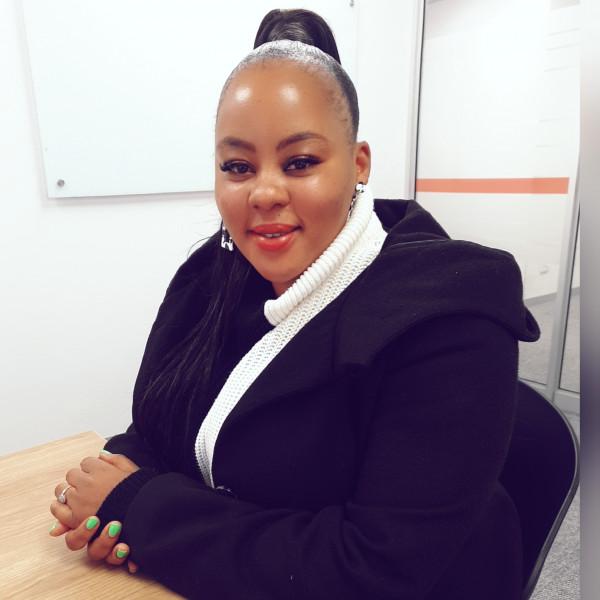 As South Africa commemorates its 27th annual Women's Month this August, Blacfox is celebrating women everywhere, especially those in the world of tech and digital marketing. These women have inspired us by taking up space unapologetically and marching to the beat of their own drums, therein lighting the way for others. Rocks. Leaders. Trailblazers. 
One such phenomenal leader, Neliswa Mncube CPRP, is the Head of Marketing, LexisNexis South Africa. Responsible for driving the company's digital marketing expansion, her most recent achievements include being selected as a finalist at the 2022 Marketing Achievement Awards in the category of Rising Star of the Year (top Young SA Marketers). This category celebrates young marketers under 35 years of age, who have "demonstrated the potential to become an outstanding industry leader through impactful analytical and creative marketing efforts" (LexisNexis South Africa).  
Neliswa kicks off our Blacfox "Celebrating Women in Tech" series. We sat down with her to discuss her career in digital marketing and her advice for the next generation. Here are the gems that followed: 
What made you decide to go into marketing and what keeps you motivated?
"I have a Diploma in Public Relations and Communications Management from Durban University of Technology and a BCom Administration majoring in Marketing Management. I wanted to assist brands in creating their reputation and after completing an internship, I took a position in a PR and communications firm. Shortly thereafter, I started at LexisNexis in the same capacity. The opportunity to become a fully-fledged member of the marketing team (outside of PR and communications) presented itself and I grabbed it with both hands. I have not looked back since. I enjoy the fact that I started in communications because it gives me a competitive edge over ordinary marketers that just come through the normal process of marketing. I enjoy the marketing side of things. I like the creativity it affords me and the impact that it enables me to have. I mean, to be responsible to drive the reputation as well as the representation of a brand the size of LexisNexis, is something that I do not take for granted. So, it has been a good couple of years. I am currently doing my honours in marketing." 
How has the industry changed since you joined? What has your experience been like as a woman?
"Three years ago, as far as the marketing industry is concerned, there was a combination of traditional and digital with a focus on traditional marketing. COVID-19 exhilarated our industry in a big way and in a positive way as well, because it meant that we had to be creative about still creating those human connections and still getting our message out there. And so, this is how our industry is evolving. The transformation is positive though, because it means that we are one of the industries charting the way into the future. 
Regarding my experience, I count myself amongst a truly fortunate bunch of people because very early in my career I had a lot of good women as role models to be able to look up to. These women assisted me by carving the narrative in my mind that, even if you are a woman, no matter where you come from, you can be the best and be whatever you want to be." 
What advice would you give to little girls like your daughter, who might want to reach your level?

 
"I am a mother and I do have a little girl and I teach her something every day, whether it is intentional or not. I don't think we can underestimate the role a mother plays in the life of her little girl. Something I learned from my own mother and also, something I'd like to instil in my daughter is 'showing up'. In an unintentional way, and with her graceful nature, my mother taught me to show up and look the part especially when you've had a bad day, faced difficulties, or are met with challenges." 
Watch this space for the next inspiring profile in our series, Celebrating Women in Tech. 
Interview by Melissa Bernardo