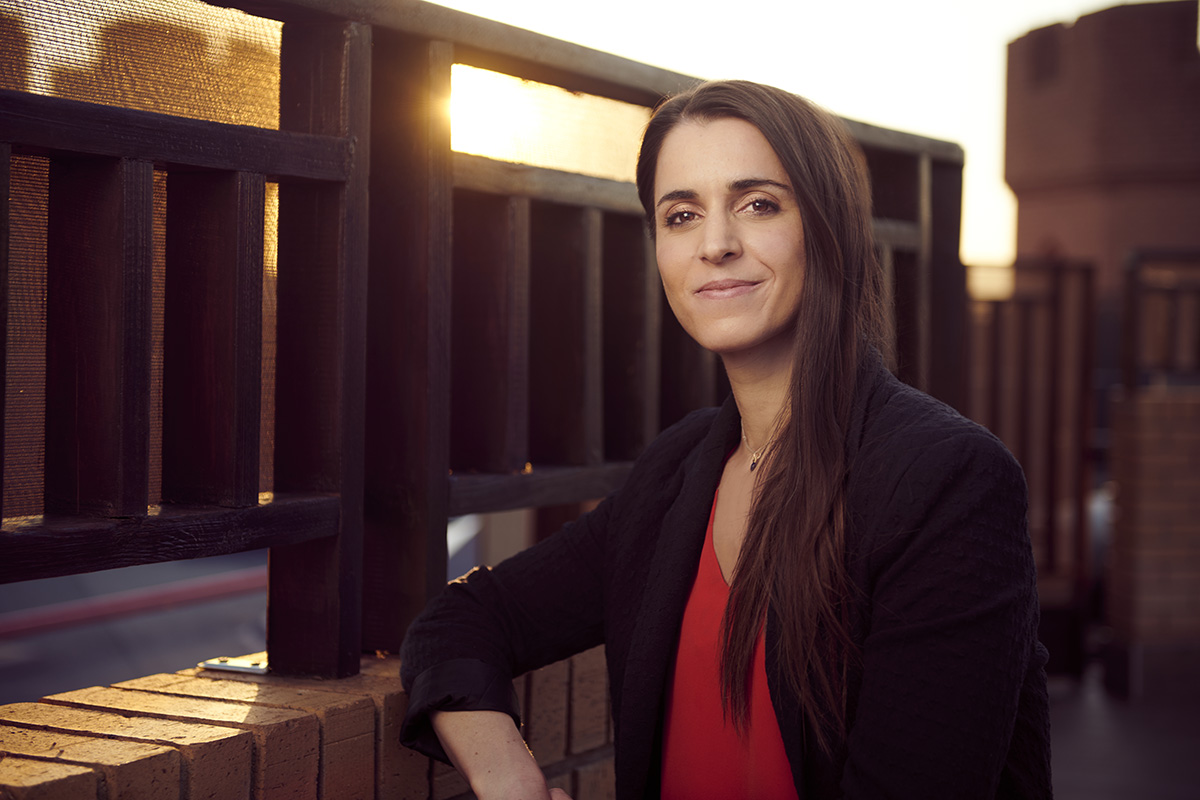 As South Africa closes off Womens Month, we would like to take a moment to reflect on all the female leaders who paved the path for future generations. Women the world over applaud you, thank you, and honour you.
In the fourth and final Celebrating Women In Tech feature, the leading lady at Blacfox, Deputy Managing Director, Tarryn De Matteis shares her insights. Dropping more than a few chunks of valuable advice for those eager to stand up and stand out, it is easy to see why Tarryn continues her upward trajectory as a leader and a #womanintech.
Please tell us a bit more about your journey in tech – where did it all start?
It all started with my love for art and design. Having been selected for the AAA School of Advertising and learning the art of Visual Communications, I then ventured into marketing where I completed my degree at IMM. I was awarded the title, Top Student in the Country for International Marketing. I pursued a career in Marketing, using impactful messaging and design to change hearts and minds for the better. Over the past decade I have been fortunate enough to run several marketing teams in South Africa. Thanks to my passion for helping people, I found myself in the USA managing a large team of consultants in Orlando and Tampa, Florida.
Upon my return to South Africa 3 years ago, I joined Blacfox and my love for marketing and management came to life. It has allowed me to make a larger impact on the world through technology.
As the Deputy Managing Director, my core purpose is to drive expansion for Blacfox and our clients through impeccable customer service.
Your most notable achievement(s) in your current role? What would you still like to achieve?
I arrived back from the USA in July 2019, just a few months prior to the global COVID-19 lockdown. I am extremely proud of where we have come as a team at Blacfox. The pandemic was a challenging time for most companies, but through this time I managed to grow in my role from Digital Editor-in-Chief to Deputy MD. Blacfox has grown and expanded dramatically over the past two years, currently running campaigns for clients in the USA, Australia, Asia, and Africa. We were also recently selected as finalists at the Marketing Achievement Awards, in the B2B category for 'Excellence in Brand Marketing', competing against industry giants, Nandos and Nedbank.
I believe the stars are the limit and you can achieve anything you put your mind to. Right now, my goal is to empower the people around me to become the best in their respective roles, and spearhead the growth of Technology for the next generation. Once I have achieved this, I believe my role as manager and leader will be fulfilled. To quote Larry Page (Google),
"My job as a leader is to make sure everybody in the company has great opportunities, and that they feel they're having a meaningful impact and are contributing to the good of society."
What are the top 3 qualities you feel have helped you make a success of your chosen career?
Never Stop Learning. Technology and marketing are constantly evolving. Being deliberate about learning something new every day is what keeps me ahead of the curve and on my toes. Becoming complacent and comfortable is always easy. Pushing myself beyond my comfort zone and continually challenging myself to push the boundaries is what has kept me expanding professionally and personally.
Make sure everything you do has a purpose and better an area, or a person, in some way. I truly believe that whatever you put out daily should be with the thought, 'is this adding value and is it helpful', whether a comment to colleague, an email, or presenting a product to a client. In this way, everything I put out or manage adds value and impacts the people around me
Have fun and don't take life too seriously. Life is short and making things serious all the time only makes things harder, both personally and professionally.
What would you say to a 15-year-old "you" if you had the opportunity to go back with the wisdom you have now?
In society, there is pressure and a perception that, as a woman, you must prove yourself, and follow the quickest path to success, no matter the cost.
My advice to my 15-year-old self is, "enjoy the 'now' and be true to yourself". We tend to be our own worst critics and are extremely hard on ourselves sometimes, often compounding the unnecessary pressure. The most neglected friend is you. Be a friend to yourself and treat yourself the same way you would treat your best friend. In the end, achieving your goals and attaining your happiness all come down to how you see yourself and back yourself.