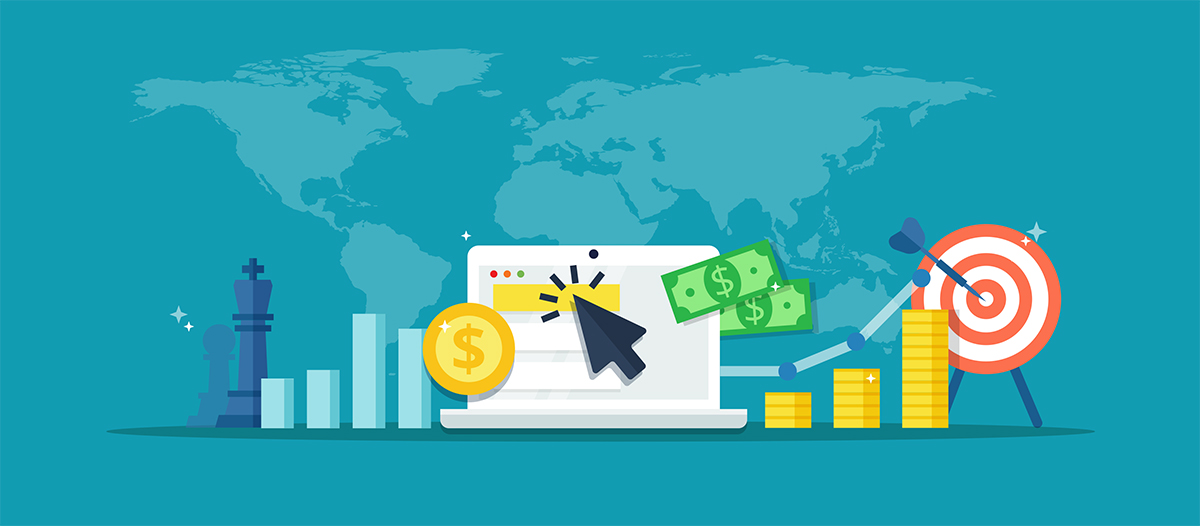 The economic recession that occurred during 2007-2008 was the most severe financial crisis since the Great Depression of the 1930s. But smart companies managed to survive the crisis and smarter companies even managed to prosper. So what should brands and companies be doing to thrive amidst our current crisis?
Although the Depression of 2008 was a time of doom and despair for most businesses, it was also a time where several companies managed to thrive by effectively marketing while the competition cut their marketing budgets and quickly fell away.
The Great Depression of 2008
A financial crisis like the one in 2008 or the one we are it right now does not completely prevent people from pursuing their purchasing needs (and even wants). Instead, it leads to them looking for better deals and promotions. So if you are a company offering such deals and a company that's effectively marketing, then, when everything clears up, the consumer loyalty will remain. So don't be one of those companies that made the mistake of giving up during the financial recession; don't be one of those companies that will eliminate and misjudge the importance of an advertising budget. When advertising cuts back, consumers will feel left behind.
An article from Investopedia tells us that:
"As firms impacted by the recession spend less money on advertising and marketing, big advertising agencies that bill millions of dollars per year will feel the squeeze. In turn, the decline in advertising expenditures will whittle away at the bottom lines of giant media companies in every division, be it print, broadcast, or online. As the effects of a recession ripple through the economy, consumer confidence declines, perpetuating the recession as consumer spending drops. Recessions come and go and some are more severe and last longer than others. But history shows that recessions invariably end, and when they do, a period of economic recovery follows."
Why Kellogg's Won the Cereal War During the Great Depression
The famous article from The New Yorker provides an example of the two ways a company can behave in financially dire times:
"In the late nineteen-twenties, two companies—Kellogg and Post—dominated the market for packaged cereal. It was still a relatively new market. So, when the Depression hit, no one knew what would happen to consumer demand. Post did the predictable thing: it reined in expenses and cut back on advertising. But Kellogg doubled its ad budget, moved aggressively into radio advertising, and heavily pushed its new cereal, Rice Krispies. (Snap, Crackle, and Pop first appeared in the thirties.) By 1933, even as the economy cratered, Kellogg's profits had risen almost thirty per cent and it had become what it remains today: the industry's dominant player."
History always repeats itself. So now you must decide whether this is the time to act like Kellogg – and if successful, end up dominating the market – or take the safe route like Post did.
It's clear that the effects of advertising (or not advertising) was one of the biggest factors influencing the growth or downfall of companies during the recession. There is no doubt that technology suppliers that adjust their targeting based upon the industries that require the products and services the most will suffer the least. Perhaps, they will even prosper. But more importantly, helping others shift to digital and properly targeting those businesses and industries in need should be a primary focus.
Not only is this an opportunity to fully push the digital movement – which is clearly long overdue – but it's also an opportunity to make use of effective marketing techniques to build a loyal consumer base. So drive back competitors and bring in consumers through the use of effective and aggressive marketing tactics.
We all know the drill by now – social distancing is here to stay for the time being and it's necessary to keep the virus spread at bay. But with consumers dramatically shifting to digital – both in work and in life – and with people consuming digital content more than ever due to self isolation, how is this new digital movement impacting the world?
In an article by TechCrunch, a global marketing research company predicted that the COVID-19 outbreak will greatly impact the usage of internet media based on statistics from previous crisis points in time. There's already been a 8-22% increase in US TV consumption. In particular, streaming has increased by a massive 61%; the amount of Netflix app installations in Italy and Spain have gone up by 57% and 34% respectively; and live streaming in Italy has increased by more than 66% across YouTube, Twitch, Facebook, and Mixer.
With this increased consumption of content and more and more people on the internet than ever before, this is the time to get your brand out there in front of people. Provide value and insight people need, and keep marketing! Never stop!