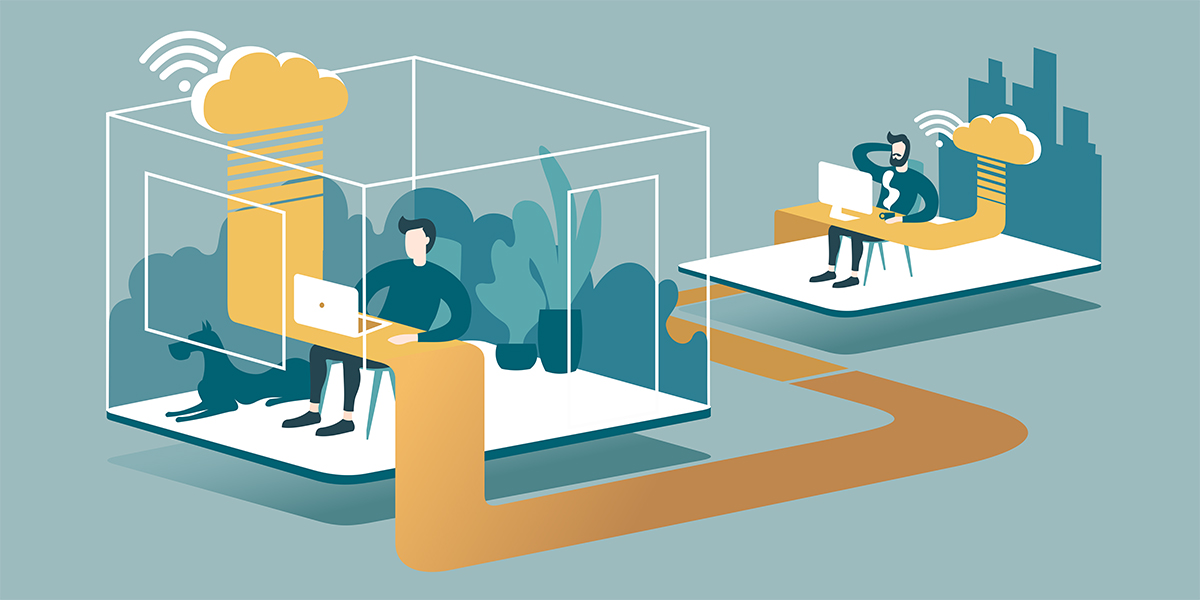 Social Distancing and its Impact on the World
We all know the drill by now – social distancing is here to stay for the time being and it's necessary to keep the virus spread at bay. But with consumers dramatically shifting to digital – both in work and in life – and with people consuming digital content more than ever due to self isolation, how is this new digital movement impacting the world?
In an article by TechCrunch, a global marketing research company predicted that the COVID-19 outbreak will greatly impact the usage of internet media based on statistics from previous crisis points in time. There's already been a 8-22% increase in US TV consumption. In particular, streaming has increased by a massive 61%; the amount of Netflix app installations in Italy and Spain have gone up by 57% and 34% respectively; and live streaming in Italy has increased by more than 66% across YouTube, Twitch, Facebook, and Mixer.
The increasing pressure on internet usage
In an article by Campaign, we learned that since the outbreak of the virus, there's been an increase in interactions with social posts. More significantly, the influencer agency's campaign found that there's been a 76% increase in daily accumulated likes on Instagram.
It is evident that remote work and social distancing is really starting to push the limits on how much usage our networks can handle because an article by CNN tells us how much pressure the internet and wireless networks in the US are facing. And across the globe in Europe, Netflix and YouTube have been forced to reduce the streaming quality for the next month in order to decrease the unprecedented usage during this pandemic.
The arrival of the coronavirus has placed a worldwide demand on internet and network capabilities in pursuing entertainment, social distractions, and workplace solutions.
Vodafone, the world's second largest mobile operator, has experienced a 30% increase in UK data usage and up to 50% in other European companies.
"Covid-19 is already having a significant impact on our services and placing a greater demand on our network," the company said. "We should expect this trend of data growth to continue and we have already seen data traffic increase by 50% in some markets."
A social and economic impact
The coronavirus outbreak has had an increasing effect on our society and it is continuing to affect all types of businesses -it seems that no one person or organization is fully immune to its devastating impact.
So tech organizations should take a leading role in supporting those in need. Marketing and communications teams should use this not only as an opportunity to assist others, but also as an opportunity to boost internet presence in this incredible shift to digital. One should also make sure that the situation is continuously being monitoring in order to quickly adapt to any sudden changes.
What Does All This Mean for Remote Work?
With this sudden leap into the remote working realm, business owners are scrambling to find ways to accommodate their employees while at the same time being forced to take certain precautions with regards to digital security. And with this need to continue working, employers and employees alike are seeking answers to their problems – now, more than ever, it seems tech experts need to shine a light on what to do and what digital platforms to use.
In addition to the millions of companies in the United States alone working from home, a great number of the world's biggest tech companies – Facebook, Google, Twitter, and Amazon – have been forced to into rapid implementations of remote working policies. And in the many countries where working from home has become mandatory, it's looking like remote work is the one and only option right now.
A Monumental shift to society and human behaviour
And with this shift to remote work, it seems that that the future of the economy and the future of consumer behaviour will be greatly shaped. As mentioned earlier, we are in a historically significant time – such a global catastrophe will shift business and human interactions. It's not only expected that respective attitudes towards societies, governments, and economies will drastically change, but there will also be a monumental shift in how things will be done from here on out.