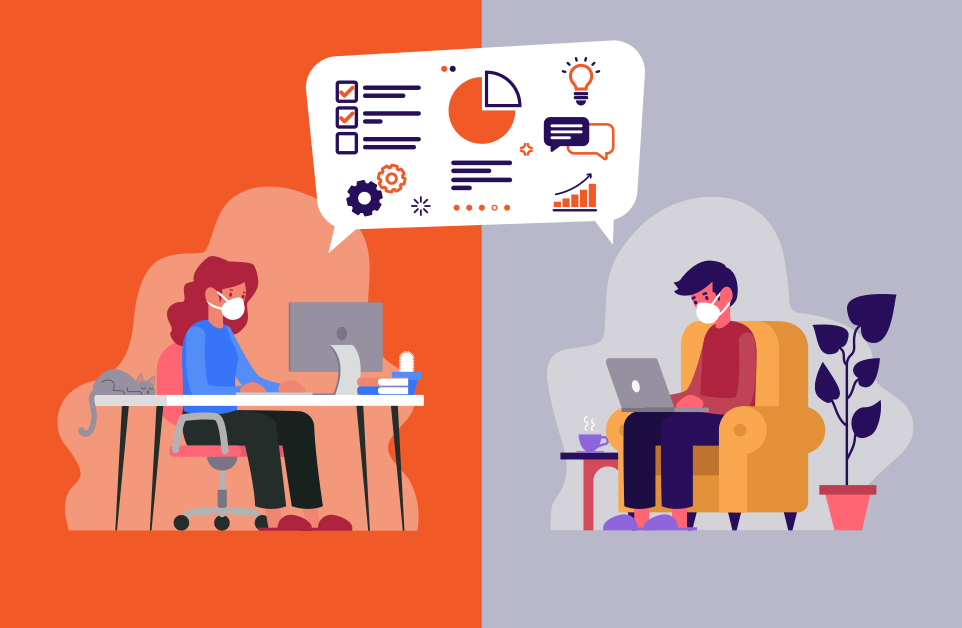 Since the early 2000s we have been edging towards a future where the majority of companies will accommodate remote work as a go-to form of work – and the COVID-19 pandemic has finally pushed us there. According to the Bureau of Labor Statistics, in 2003, 19% of employees reported doing some of their work remotely, but between 2005 and 2017 there was a 159% increase in remote work.
The Need to Suddenly Shift to Remote Work
This shift is happening, and in 2020 it's happening faster than ever before. So how will you better equip yourself in this sudden shift to remote work? And how are you, as a company, supposed to add value to your customers in this time of need?
Not only do we have millions of companies in the United States alone to learn from, but today we also have the biggest tech companies – Facebook, Google, Twitter, and Amazon – implementing remote working policies for many of their employees around the world. And in some places, it's mandatory for all workers to continue their tasks from home.
Over a decade ago, this shift was minimal (and in many countries almost nonexistent) because managers believed they needed to keep an eye on their workforce, and that if they didn't they would become distracted and the workplace productivity would drop. Clearly this isn't the case. So besides the COVID-19 crisis we are experiencing, what exactly has been causing this shift towards working remotely? And are there any benefits to implementing such a policy?
Is Remote Work Effective?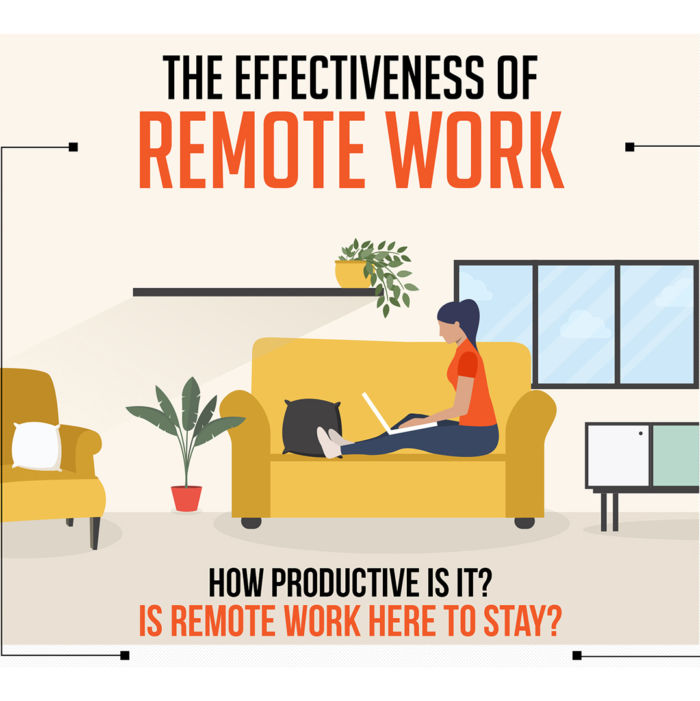 As mentioned above, the evolution witnessed in the modern workplace has shown us that one can effectively work from home. And the erasure of this stigma has been accompanied by a growing demand for more business to implement remote working policies. All of this has been made possible by modern technology, specifically by communication technology. So in short: yes, remote work is effective if done correctly.
66% of respondents in a Flexjob survey said that their productivity improved when working from home; and 76% said there were fewer distractions outside of the offices.
And while this statistic among many other may encourage remote work, it is also possible that remote employees will report higher levels of stress in addition to their struggles of finding a work-life balance when out of the office.
Essentially, remote working can be highly effective – but only when it's properly implemented. Furthermore, remote working is not necessarily a suitable option for every organization. Certain businesses, employees, and situations may not react positively to such a change. So it's up to each individual organization to test the waters and determine whether or not it works for them.
How Communication Technology Benefits Remote Teams
Just because your team is located remotely does not mean that communication will become difficult. With the audio conferencing tools available to us these days, it's simply a matter of adopting the technology and learning how to use it. As a matter of fact, the communication tools available today will actually help your company reduce both time and travel expenses, while still maintaining a productive and flexible workforce.
To further state the benefits of remote work, it becomes useful to note that AT&T reported saving $30 million a year in real estate alone from implementing remote work; and companies that have remote workers had a 25% lower turnover. Additionally, the companies with the proper infrastructure in place to accompany remote workers will have access to a much wider pool of talent when hiring. So having the right technology can make anything possible.
And yes, we've read enough blogs to know that cloud is the future – but it's not really is it?
"Cloud has become the present and it's something that a remote workforce cannot survive without. With the presence of real-time reporting and mobile tools, everything required by the workforce becomes accessible through the cloud."
So having the appropriate communication technology – such as, but not limited to: video conferencing applications, data sharing platforms, and instant messaging services – will allow you to master the art of digital communication and push your company towards success.
As we know, one of the most critical parts of any workforce is collaboration. So a selection of tools needs to be offered to allow employees to communicate not only effectively but quickly and accurately as well.
Providing Value in a Time of Need
Managers and employees alike should place their focus on where each individual talent resides. It's important to realize that a shift to remote work may require a shift in day-to-day tasks, and more importantly in mentality too. The world right now may be in a state of despair amid the coronavirus outbreak, however, businesses still need to run – customers still want to buy and employees are still needed to help them – that much hasn't changed.
What this requires is an understanding of what's best for the company. It's important to figure out how to assist customers more effectively, how to enable customers to meet your bottom line, and how to run day-to-day operations from home. But don't forget that at the end of the day business without customers is not a business.
So whether it's face-to-face or from behind a desk, every employee should embrace this new workplace culture. Attention should still be paid to customer care in an organized and disciplined way. Remote work does not negate that. Additionally, one must expect and accept constructive criticism in order to find a way to adapt it into an organization; after all, many of us are new to all of this and we should use all the advice that we can get so that we may retain (and even attract) potential customers.
We are in the middle of a global crisis but we can see it as an opportunity – an opportunity to develop necessary skills that will help us cope and potentially increase our understanding of these circumstances in order to assist us in the future.
Use this crisis to adapt your organization to a workplace phenomenon that will soon become the norm. Organizations are now more likely than ever to adopt this new format of work. Remote work is the next cloud and it's here to stay. Use this time to experiment more with virtual work – find out works and what doesn't, and always stay ahead of the competition.