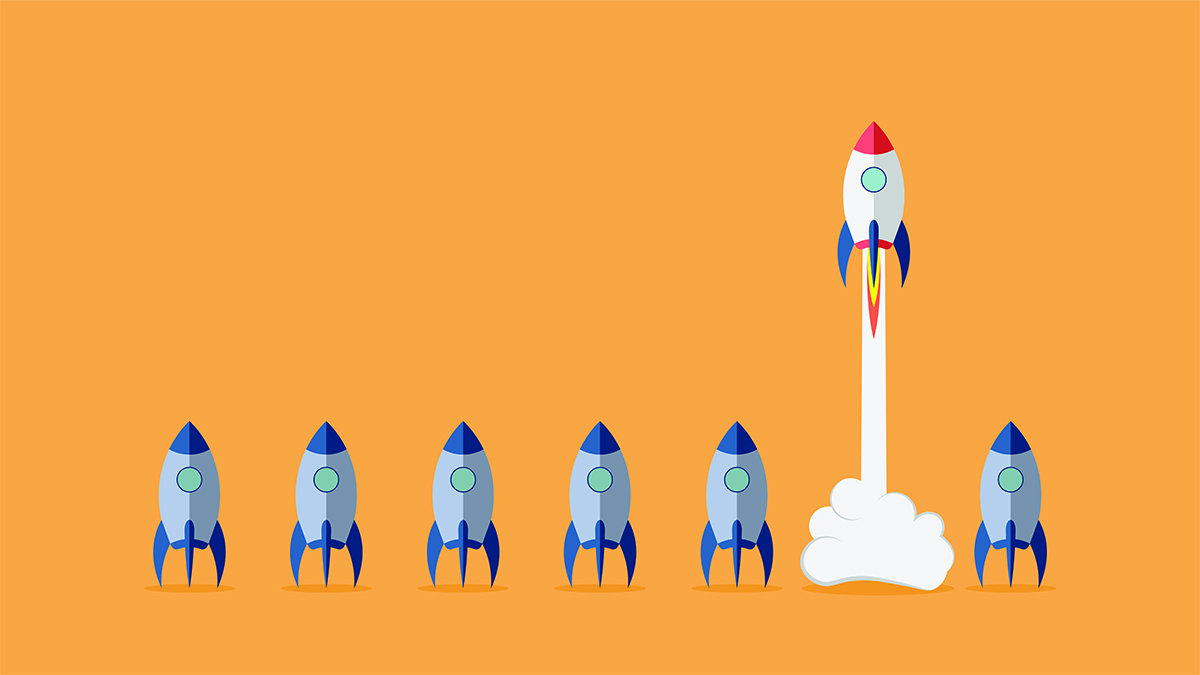 Tech companies are being placed in the driving seat of change – so it only makes sense that they should expose some of their internal thought leaders to the public in this time of need. Thought leaders are needed now more than ever before, and they can drive positive growth while creating a more people-centric arm of a business.
The mechanics of it is simple. Here, at Blacfox, we like to use the power of a narrative to put thought leaders front and center – because telling someone's story is a far more valuable (and more effective) than merely trying to sell a product by discussing its capabilities. And furthermore, they can add value to customers by simply speaking from their own experiences.
At the end of the day, it is clear that people follow people more than brands. So keeping the customer acquisition processes going fast and strong in this time of social distancing is extremely important. And an effective way of achieving that is through thought leadership.
Names like Grant Cardone, Simon Sinek, and Gary V are stronger marketing triggers when compared to Cardone Enterprises, SinekPartners, or VaynerX. But as you can see, all three of these major influencers run companies that share their own name – because they understand the value of people over brand.
People trust people, and people are looking to those who have a presence to lead them in times like these.
How to be a thought leader in the best way
1) Create content and articles that provide solutions for people right now
by giving them what they need – what systems to use, how to host and manage online meetings from home, the best way to secure your systems for remote workers, etc.
Create articles that will show your level of expertise and use them to provide free advice to people and businesses in need – that's right – for free! Give them value and earn their trust. Then, and only then, will they continue to support your company by requesting your service.
People are in front of their computers now more than ever, and will be consuming content at a rate never before imagined. This time will pass, and when it does, consumers will have become familiar with brands and offerings during their time in self isolation. They will then reach for your products more quickly and more regularly if you build your brand trust now, while the opportunity presents itself.
2) Use social sites to get this content out there
by providing content pieces and post articles, by creating useful infographics, or by sharing advice and tips in this time of need. Utilize social platforms. Create short clips or videos – how-to's, checklists, etc. – for YouTube, Facebook, and Instagram.
There are countless social media services that can be used to boost your presence in this time of need. So use them and use them effectively.
3)

Host a Podcast or a Webinar
With social distancing becoming our new reality for the next few months, podcasts are another tool to keep us busy and up to date. And the best part is that it doesn't require much to produce a quality podcast: minimal equipment and a small team. With people couchbound and bored, YouTube and Netflix won't be the only services hogging our attention.
Podcasts are an opportunity to simulate human interaction and provide valuable information at little-to-no cost at all. You're one search away from discovering the countless articles popping up with a title similar to 'Podcasts to binge on while you're social distancing', or '10 Binge-Worthy Podcasts in the Age of Coronavirus'.
So don't lose out on a potentially new market – create a podcast (or host a webinar) on topics that are of value to your consumers.
Where possible create online courses or provide online support. If your company is busy onboarding customers on new systems or trials, then the best thing in this time is to adapt any in-person training and support into online tutorials, blogs, videos, and podcasts. That way your customer feels like you are there with them every step of the way, while they get to learn your system.
And with your consumers being stuck at home, the ease of online systems will prevent them from falling behind or feeling lost when no support person can assist them in person.
We have arrived at a critical point in our digital evolution. The impact of the COVID-19 pandemic will lead to a huge point of change in the way we will be working in the future. As tech companies, providing free trails and sharing digital content will be the key in getting ahead of the competition.
Right now, business owners are in a state of panic both for their employees and the future of their business – and the first thing they are doing is cutting down on marketing and promotions. This is the last thing you should be doing, as this gap in market and this time of tech need will never happen again. Once people start trying out and onboarding other tech systems, it will become even more difficult to convince them to move over to your system – if not already too late.
So get ahead of the game before those hundreds (or even thousands plus) employees are already set up and familiar with the competition's system. Although people might not be buying right now, once the virus dissipates, companies will have shifted to more digital means. Business will return to usual but digital will be here to stay. So don't get left behind!